On July 12, 2022, the CEERRF welcomed all the directors of France's physiotherapy training institutes, within the framework of the Director's Day organized by the SNIFMK (Syndicat National des Instituts de Formation en Masso-Kinésithérapie).
France currently counts 49 physiotherapy training institutes, including institutes dedicated to visually impaired students.
The SNIFMK is the interlocutor of different public bodies -Department of Health, Department of Higher Education, Regional Health Agencies- "on all questions concerning training. It also participates in the reflections and decisions taken concerning the governance of the training institutes and student life".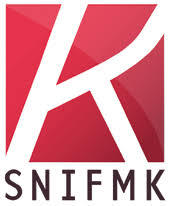 These meetings between training institutes are very important for the training of physiotherapists. Indeed, under the impetus of its president Pascal Gouilly, the SNIFMK deals with a wide range of subjects, from the intrinsic functioning of training structures to the political orientations given to initial training. It is essential to be able to evolve according to scientific advances, of course, but also to the evolution of society in general. Patients are more and more connected, informed and, in fact, more demanding.
The originality of the functioning of the different institutes lies in the tone given to the pedagogical project by the pedagogical teams. How, while respecting the legislation (the SNIFMK ensures a very efficient regulatory watch), each institution develops its own initiatives and shares them with the greatest number of people. Knowledge must circulate and the positive experiences of each institution must be shared!
Finally, for colleagues who sometimes feel a little isolated in the different regions of France, these "face-to-face" meetings are precious and facilitating.
The CEERRF thanks Pascal Gouilly for his confidence and for accepting its invitation.
CEERRF doors remain open!
Arnaud Cerioli, director of CEERRF