Jean-Baptiste ZEH, graduated in 2013, has participated to "Sport & Restraint Theory" classes of M Julien CRAMET, alongside third-year students.
Jean-Baptiste ZEH shared his experience as a former student and his international experience as a physiotherapist for the Chinese Olympic weightlifting team.
He explained and demonstrated the approach to shoulder management with athletes. The students were enriched and exchanged with him and with Professor Julien CRAMET, the latter having collaborated with the French weightlifting federation and who also takes care of the preparation of many athletes.
Here is the testimonial of our former student :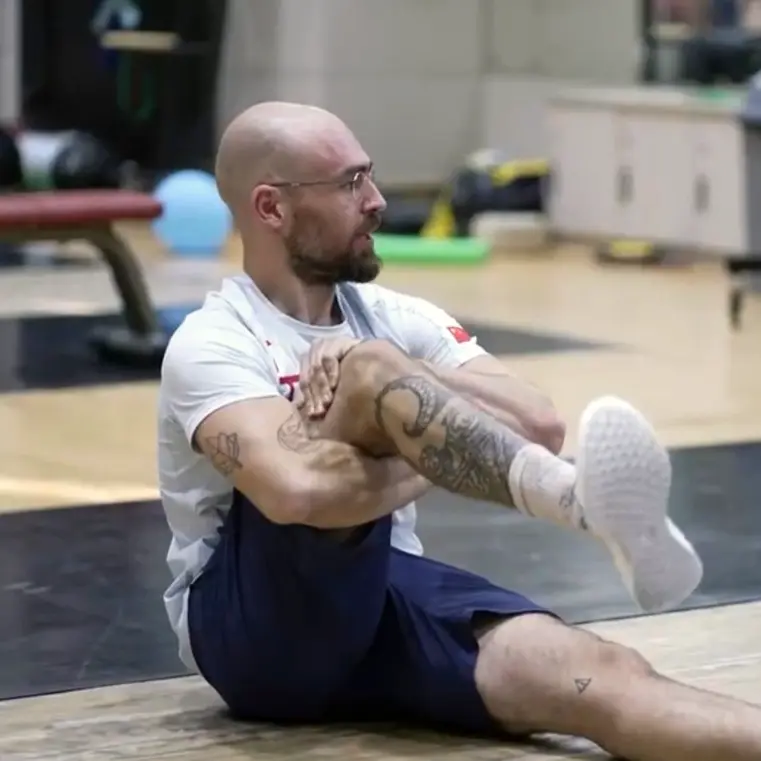 After graduation in June 2013, I searched my way for a while. I started in palliative care, continued in private practice by doing in parallel a training in maxillofacial rehabilitation, then in manual therapy.
It was during this training that I became interested in sports physiotherapy. To follow this path, I continued to train: ITMP Sport, Performance Neurology (IP Institute), Posturology, Kinesport, physical preparation (Trans-faire). In parallel I followed many competitions and sportsmen (Wakeboard World Champion, rugby team, France Surfing Championship, Wakeboard Boat France Championship, Crossfit Games Regional, Endurance World Championship in Spa-Francorchamp).
After many years of work and training, as well as an opportunity that I was able to seize, I had the honor of taking care of the Chinese Weightlifting Team No 1.
More than a year ago, I applied to the Chinese Olympic Committee to join the Greco-Roman Wrestling team as a physiotherapist. After many adventures, I was finally entrusted with the largest weightlifting team in the world.
The title of my work was Rehab Specialist. My missions were the rehabilitation, rehabilitation, and follow-up of the 8 athletes composing this team, including Lu Xiaojun (3 Gold Medals at the Olympics, real Michael Jordan of the discipline), Chen Lijun (1 Gold Medal at the Olympics, 2nd at the Worlds this year), TianTao (1 Silver Medal at the Olympics) and Liu Huanhua (Vice World Champion in Bogota 1 month ago at only 21 years old).
This accompaniment was articulated with other local professionals (masseur, acupuncturist, doctor of Chinese medicine and doctor of Western medicine).
During my intervention at CEERRF, I presented to the students an approach that I was able to use with athletes, from the amateur level to the Olympic level. This approach was focused on shoulder management in order to be a gateway to this methodology …
We thank Julien CRAMET and the third year students for the welcome given to Jean-Baptiste ZEH during this day.